QHSE Concept is a consulting firm specialized in the management of Quality, Health, Safety and Environment obligations, which adapts its experience to the specific needs of each company.
To support companies that have chosen to make an investment for the future, QHSE Concept proposes three activities in synergy: Consulting, Auditing and Training.
Our strong personal and business values foster a close partnership based on the principle of local service. By entrusting us with your project, you are choosing to work with an experienced, efficient and available partner who will do their utmost to ensure your full satisfaction.
For your projects, QHSE Concept relies on its significant experience in the development of regulatory applications (ICPE, Community amenities) and its close working relationship with various regulatory administrations (Frauds, Veterinary Services, Prefecture, DREALs , DDASSs , Labor administration ...).
The personal integrity of each QHSE Concept consultant guarantees the confidentiality and security of your information.
Our goal is to develop simple tools and a methodology adapted to each company. QHSE Concept provides personalized services to managers and executives, who sometimes have a limited structure or team, in order to:
Meet your regulatory requirements
Better manage your activity
Gain market share
Act sustainably for the environment.
Using consultants and taking advantage of external services enables the company to support temporary project workload peaks.
Our special skills under official license
QHSE Concept is authorized in the following areas to provide specific Quality, Health, Safety and Environment services :

Prevention agent IPRP (Consultants in Occupational Risks Prevention) : The intervention of a QHSE Concept consultant allows you to meet company obligations to appoint a prevention security specialist involved in the prevention of occupational risks and the improvement of working conditions.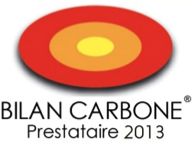 Carbon Footprint Provider: We provide assessments of GHG emissions generated by all or part of your business activities.


Authorized Business to issue a Certiphyto Certificate : A training and evaluation package allowing all professional users and purchasing advisors in phytopharmaceutical products to have a good knowledge of the use of the different products.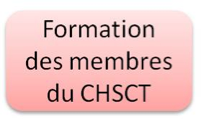 Licensed Business to provide mandatory training for members of the HSC : Training of staff representatives serving on Health and Safety and Working Conditions Committees
Licensed Business to provide mandatory Hygiene training ( 14 hours ) : Training in food hygiene developed specifically for the restaurant industry.